Who We Are & How We Started
Bude Foodbank supports people in Bude and the surrounding area. The charity was set up to help people who are facing adverse poverty. Each year, we are becoming increasingly concerned by the growing levels of families who reach out to us needing our support.
We help families from Bude and the surrounding area who are in critical need and for many reasons, simply don't have the basic food and supplies they need to survive. We also help people struggling to pay their bills, provide emergency food parcels, offer counselling support and sign posting to other community services as well as provide tents and water proof clothing for those without even a roof over their head.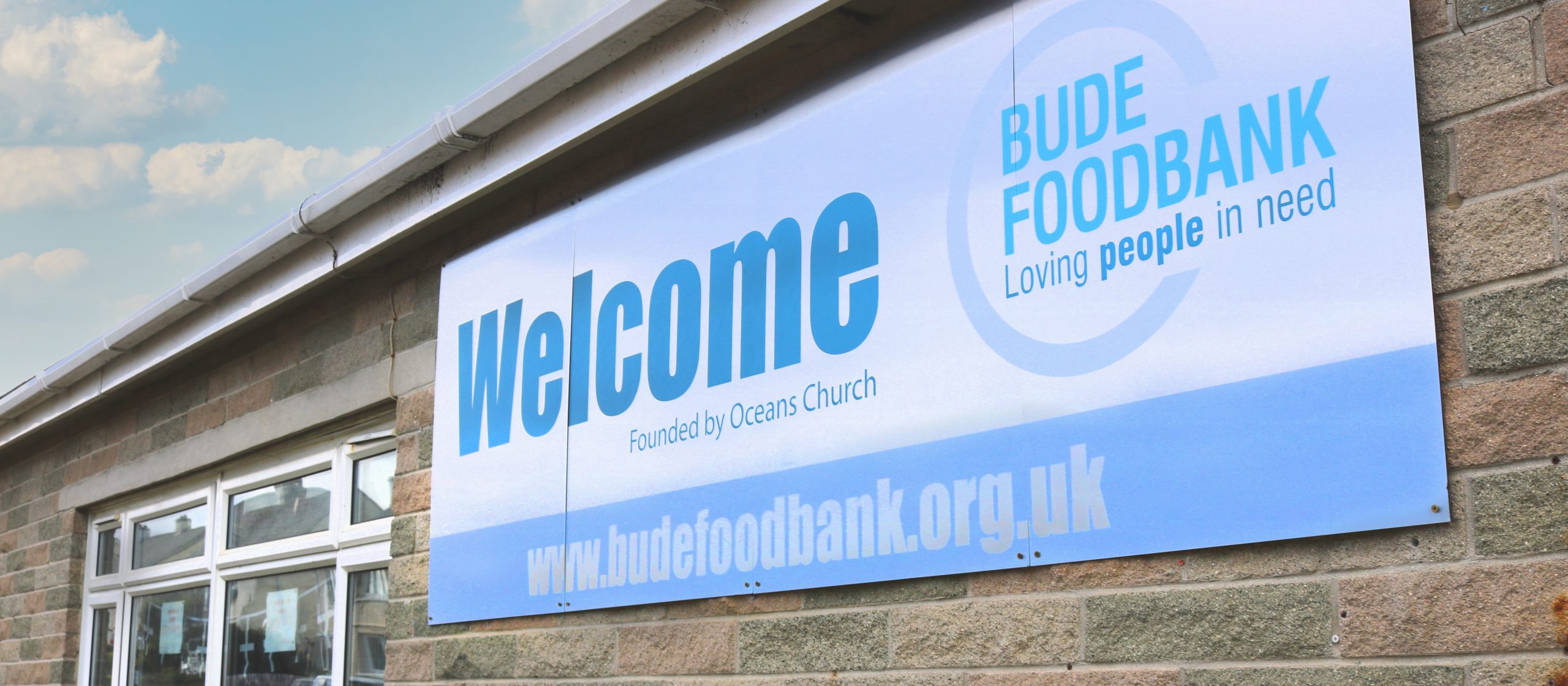 Our Funding & What We Do
Although Bude and the surrounding area is well known for its beautiful beaches and places to visit, what is less visible, is a large number of people who are struggling to have enough money to put food on the table. Run completely by a team of volunteers, Bude Foodbank works with the local community as well as businesses and churches to try and raise vital funds and the donation of food and other items to help local people and families who are in urgent need of support.
As of 2021, we now offer 1-1 counselling sessions to aid you through times of mental & spiritual hardship. If you have family problems, relationship issues or general mental health troubles, we're here to offer impartial and judgement-free advice. Additionally, we've partnered with Christians Against Poverty (CAP) to offer a financial support service, where you can get the help you need to overcome debt related worries and money troubles.
How You Can Help
Poverty is an insidious problem for many members of our local community. Whether it's food or money, your donations go a long way in helping families and vulnerable individuals survive. Click here to donate money today, which will help provide food & basic toiletries for people who need them. Alternatively, click here to find out more about how you can fundraise for your local foodbank!